Ministries

American Heritage Girls
American Heritage Girls (AHG) was founded by a group of parents wanting a faith-based, scout-type character development program for their daughters in 1995. The AHG Program is dedicated to the mission of building women of integrity through service to God, family, community and country. AHG girls across the nation and the globe participate in badge programs, service projects, leadership opportunities, and outdoor experiences, all with an emphasis on Christian values and family involvement.

Homeschool Co-Op
Many of our church kids are homeschooled. Every Friday, we meet as a group to do all of our extra-curricular classes that families would not or cannot do from home. Some of these classes include: Workshop, PE, Home Economics, What the World Eats, Chapel, CPR, and many others. We are always welcoming new families!

Bus Ministry
The Bible says in Matthew 19:14, "But Jesus said, suffer little children, and forbid them not, to come unto me: for of such is the kingdom of heaven." Desiring to give everyone an opportunity to attend church and learn more about our Savior Jesus Christ and His love, we begun a ministry that makes this possible.
We consider it a real honor for parents to allow us to bring their children to our services. If you would like more information about our bus ministry or you would like for us to bring your family to our services on one of our buses you can contact us by phone:
(724) 349-9180; or you can Email us at: myhilltop1@comcast.net

Trail Life USA 
Our Mission is to guide generations of courageous young men to honor God, lead with integrity, serve others, and experience outdoor adventure.

Christian Bow Hunters
A brief look forward Christian Bow Hunters'
History and Vision for the Future...
Christian Bowhunters of America (CBA) is recognized as an important outreach to the archery community. With programs directed to both adults and youth, we proclaim the Good News of the Gospel through the common denominator of the bow and arrow.
March 2019, we opened Hilltop Christian Bow Hunters. Join us 6pm Friday for a great food, devotion, and archery shooting..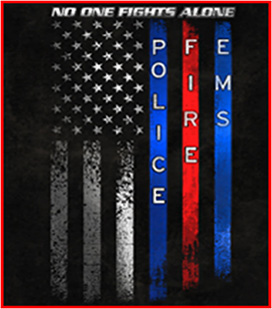 Chaplain Ministry
We believe that our Law Enforcement Professionals and Fire Fighters have never been more important to our nation and security than they are today. They serve as the buffer between our well-being and lawless terrorism. The attacks on our nation are not over, and it is our Police Officers who will protect and defend us, even if it costs them their lives.
Christians must be faithful to pray for the safety and encouragement of our men and women of Law Enforcement and Fire Service every time we hear a siren; every time we pass a police officer who has someone pulled-over on the street; every time we see a fire truck or EMS in response. These are opportunities to put the power of prayer into action.
It is the duty and privilege of the local church to be in prayer for all our officers, fire fighters, and EMS.
Our pastor serves as the officer's chaplain for the Pennsylvania State Police, Pennsylvania Game Commission, Indiana County Sheriff Department, and Station 290 Coal Run / McIntyre Fire Department. In addition to chaplaincy duties, our pastor is also an active fire fighter and a retired law enforcement officer with over 25 years of service and is available for peer officer counseling.
Soul Winning and Visitation
The goal of the soul winning ministry is to fulfill the great commission by reaching lost people in our community with the Gospel of Jesus Christ, encouraging them to have personal relationship with Jesus Christ. Next, following His steps and being baptized. Last by regular attendance of services, they will be taught through the preaching and teaching of the Word of God. If you have a family member that needs encouragement, please let us know.
Sunday School
The Bible calls us to teach and learn! While Jesus didn't take attendance as children and adults gathered around Him or call such gatherings "Sunday School", His words and actions clearly teach that learning and faithfulness are intertwined.
The purpose of Sunday School is to change lives for Jesus Christ by evangelizing the lost and teaching those who respond to the Gospel through our classes. This is the Great Commission.
Adult Sunday School is taught by Bro. Jerry Wingard at 9:45
Young Adult Sunday School is taught by Chip & Kathy Hildebrand at 9:45
Teen Sunday School is taught by Pastor Steve Rearick at 9:45
Children's Sunday School is taught by alternate teachers for grades K-6th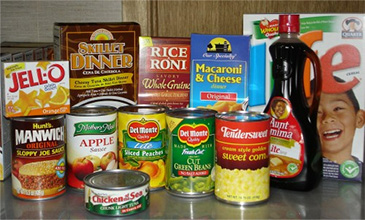 The Manna Ministry
The Manna Ministry is a food ministry to help families in need of food. Our food pantry is available to folks in a time of need by calling the church office.
DONATIONS & PICKUP
Donations can be dropped off at the church office.
Monday-Friday 9:30am - 2:30pm
For more information call 724-349-9180.